~ Smriti Jha
Year and year again the analytics leader, SAS glued the crown of the top workplaces in the world to work with. The company has successfully earned the trust of employees and got an inspirational workforce in lieu of that.
SAS has left the world thinking how the culture it established more than 40 years ago continues to inspire and energize employees worldwide. The company has recently been recognized on People magazine's 50 Companies That Care List.
"Because we eliminate unnecessary distractions and help relieve everyday stress, our employees are happier, healthier and proud of the difference their work makes."
~ Jim Goodnight, CEO of SAS
The company's focus is on employees' health & wellness
The company is committed to its employees' health. From career development to health and well-being, SAS demonstrates this commitment by investing in health programs such as
work/life resources
Subsidized child care
Exceptional health care and fitness benefits
Generous time off and flexibility options
 Modern collaborative workspaces.
Employee's feel-good factor help building a productive workforce
The CEO of analytics giant, Jim Goodnight believes that when employees feel good about their work as well as their work environment, they are actually more connected and engaged employees. And such an engaged employee makes customers happy and creates the foundation for a strong and viable business.
The company is committed to improving lives- be it the customer or the employees. Efforts are being made to continue to inspire the workforce with innovative ideas.
The company where passion has also a purpose
Year after year, SAS receives awards globally for integrating work and life. The company attracts top talent from around the world because of the inspiration work culture. The company helps in validating the strong connection between culture and creative minds.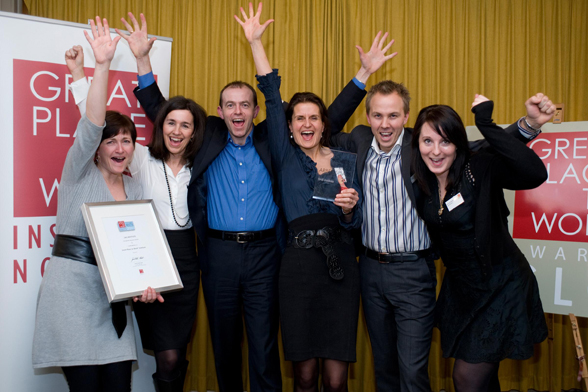 Fun, laughter and innovation @ work
The company assures that there is a direct correlation between integrating work and life. And, so the management has brought fun and laughter at work to destress the talents and innovative brains.
Contribute: Do write to us about any wellness program in your company that has led to noticeable gains for your employees, at smriti@fitgenix.in